So your floors aren't looking as great as they used to?  Getting tired of the same old look in your house?
Even the best maintained floors can get worn in high traffic areas and acquire dings and dents over time.  The solution is as easy as sanding back down to bare wood and starting over.  The majority of scratches and damage will disappear during the sanding process while heavier damage (gouges, water damage, cracked boards, etc.) can be removed and replaced with new wood.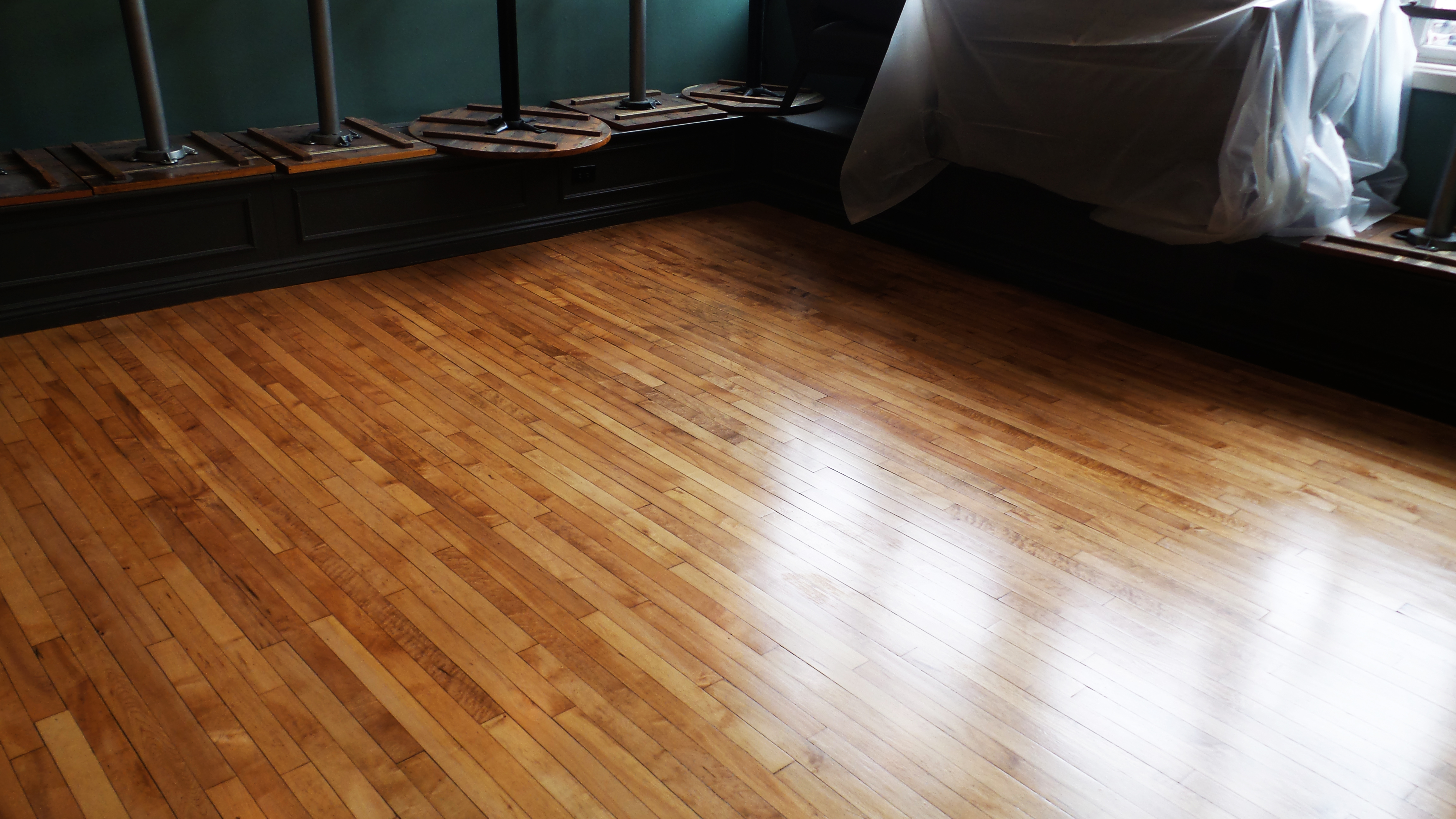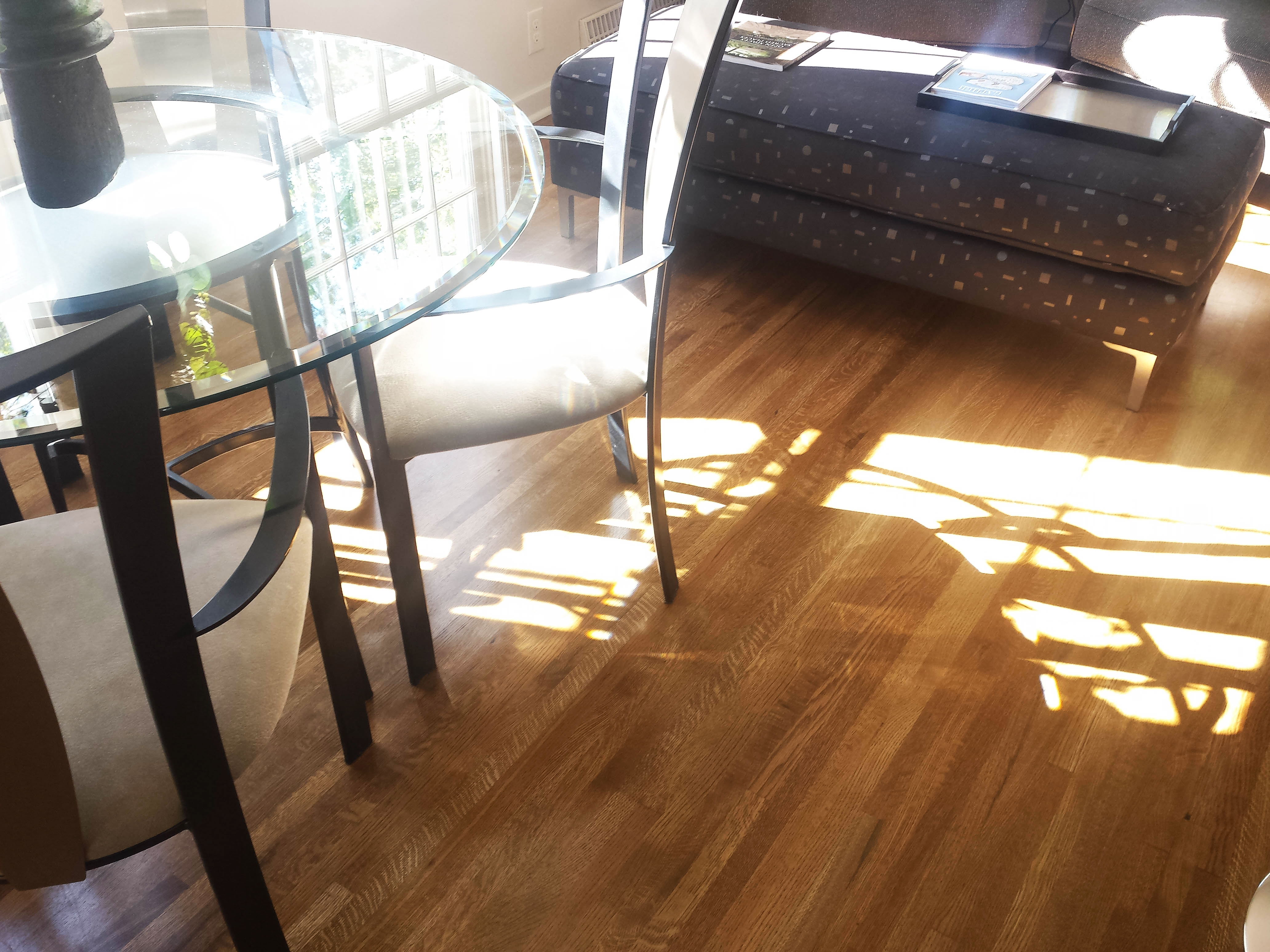 Staining
With an infinite number of stain colors and mixes available, it is impossible to not find the tone you are looking for.  We put samples down directly on your floor before our final sanding so you can see exactly how the stain will look on your floor.
Finish Options
The number of finish types have grown over the past few years.  Old paste wax floors are a thing of the past while newer finishes like polyurethane, waterbased, natural oils, and conversion varnishes offer easier maintenance and better durability.  Most finishes offer a variety of sheens from high shine gloss, to warm satins and mattes to find the look that best suits your style.