Out with the old.  In with the new.
With the numerous options and styles of flooring out today, let Maverick help you decide what your best choice is.  We are experts in installation all forms of solid, engineered, and pre-finished flooring and use only the best materials and practices to ensure that your new floor lasts a lifetime.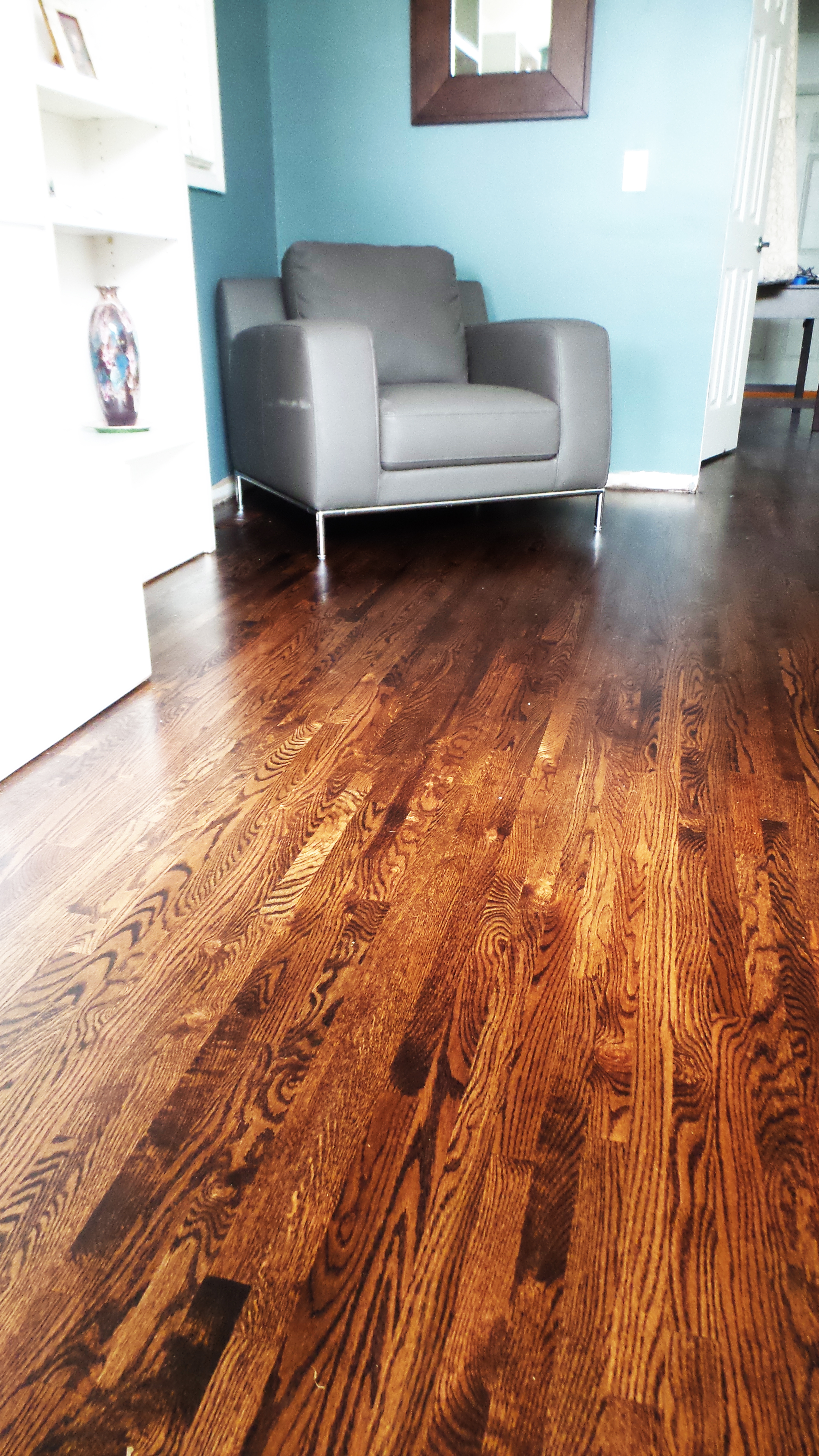 Benefits of Hardwood Flooring
Elegance.
First and foremost, nothing beats the look of a beautiful hardwood floor.  There is no comparison between carpet or linoleum.  Wood flooring is an investment in your home.  The National Association of Realtors found that 54% of new home buyers were willing to pay more for homes with hardwood flooring.
Durability.
Wood floors can last a lifetime with proper care and maintenance.  The floor that you install today could be the last floor you ever have to put in.  Wood floors also offer a versatility that other options can't offer.  Wood can always be sanded and refinished to keep up with new trends or changing spousal tastes.
Low Maintenance.
Tired of constant vacuuming or carpet shampooing?  Stains that won't come out?  Wood floors are easy to maintain.  A beautiful floor is as simple as quick dust mopping and monthly cleaning.  We offer deep cleaning solutions for tougher jobs and recoating services for really worn finishes.  Check out our recommended maintenance schedule to keep your floors looking new.
Healthy.
There's nothing like that new carpet smell though, right?  Actually that is just your carpeting and padding releasing harmful (and possibly carcinogenic) chemicals into your home that new carpet comes stocked full of.  In fact, carpeting acts like a sponge for dust, pet dander, mold, and allergens that even professional cleaning services cannot fully remove.  To increase indoor air quality and the health of your family, hard surfaced flooring options (like wood) are the way to go.
Environmentally Friendly.
As contradictory as it sounds, wood flooring is the most sustainable flooring option available.  Wood can be repaired or refinished instead of replaced, meaning less waste for landfills.  Also, wood is the only flooring option that can be regrown.  The US Forest Service found that for every cubic yard of hardwood removal (for products like hardwood flooring), 1.66 were regrown.  Hardwood flooring is the most sustainable choice for flooring.